San Diego Business & Real Estate Attorneys —
113 Years

of Combined Legal Experience!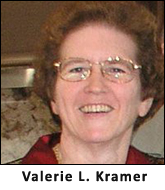 We don't want to be mean nor ornery – by suggesting that newly-minted lawyers, recent law school graduates, don't have what it takes to offer good legal service; they can and they do. Frankly, however, the older we get and as the decades of law practice accumulate, all of us attorneys agree that our 100+ years of legal and courtroom experience is both significant and invaluable to our clients. Our century+ of collective experience saves our clients money. It just does. We don't have to spend valuable time investigating law, defenses and strategies that we have learned and perfected year after year. The practice of law slows to a craw between Christmas and New Years like clockwork. For us, that week provides us an opportunity to contemplate our prior year and take a personal accounting of our year and our growth as people and lawyers. For most of us who practice law, we agree that not only are we are another year older, we've become measurably wiser each year too.
Consequently, we offer more wisdom and more money-saving practical advice to our clients than we ever did as "FIRE – AIM – SHOOT" young gung-ho lawyers wet behind the ears. Moreover, our legal services cost no more than those of less-experienced attorneys, but you benefit by receiving seasoned advice and wise counsel thanks to the experience gained from 1,000's of former clients and interesting cases.
The benefits to you are countless – the first thing that comes to mind is is that if we think you are going down a costly and ineffective path, we will straight out share our opinion with you. We really don't need a huge stream of new clients. We no longer struggle to pay the rent and buy groceries as we did after passing the bar. We've build up our practice of repeat clients who keep us busy and focused. So, call us. Decide for yourself if we are a good fit for the situation that has brought looking for legal answers or representation today. Call (619) 259-5030 8 AM to 8 PM MON ~ FRI (telephone hours) for a no cost phone conversation with one of us attorneys.
---
★— San Diego Business Attorney —★
About: Valerie L. Kramer
Valerie L. Kramer – I've been in practice for nearly 30 years; In addition to my law degree, I have a MBA in the areas of finance and accounting.
My goal is simple: to provide excellent legal counsel while keeping my clients' bottom line in mind.
Practice Areas:
Litigation and transactional matters in the areas of Business, Trademark, Copyright, Collections and general civil matters – including, but not limited to:
Experience:
Business Law Attorney – San Diego Business Attorneys, An Association of Attorneys Other Than a Partnership
2015-Present
Service Areas:
Tustin, California
San Diego, California
Los Angeles, California
Business Law Attorney – Heinly, Benson, Killian & Kramer, An Association of Attorneys Other Than a Partnership
1988 – Present (28 years)
Tustin, California
Comptroller/Legal Affairs – Scrappy Ladies' Club, Inc.
March 2011 – March 2013 (2 years)
Tustin, California
Associate Attorney – Law Offices of Eric B. Kaminsky
1986 – 1988 (2 years)
Tustin, California
Commercial Lines Underwriter – Commercial Union Insurance Companies
1978 – 1980 (2 years)
Education:
Willamette University College of Law JD – Law Degree
1980 – 1984
Activities and Societies: Phi Delta Phi
Willamette University – MBA Finance and Accounting
1980 – 1984
Admitted to Practice, Court Admissions & Jurisdictions:
California State Bar, 1984
U.S. District Court for the Central District of California;
U.S. Court of Appeals for the Ninth Circuit;
United States Supreme Court;
All Courts of the State of California
Organizations:
Business Network International (Tustin Chapter)
Santa Ana Elks Lodge 794
Client TESTIMONIALS
CLICK HERE to read Valerie's Client TESTIMONIALS
John Farmer
System Administrator of ETC GLOBAL
We use Valarie for our Business Corporation and have had excellent success, she is detailed and can explain things in layman terms, to make sure you know how the law works.
–John Farmer Jr.
Vice President
AbCOMM Communications, Inc.
November 19, 2009
Ray Cruz
Member at BNI Playmakers
Valerie is very professional. She writes contracts for me. She follows the letter of the law and doesn't play games. She always looks at the problems that could arise and how she can legally avoid them. I continually recommend her to all of my associates and friends.
–Ray Cruz
Member at BNI Playmakers
November 19, 2009
Jeff Lambert
Business Development, nuOrder Tech
I've known Val for years and finally had the pleasure of working with her. When my company needed an attorney to review contracts we interviewed several — and it's a good thing we decided to go with Val. She was informative, had a great understanding of what we wanted to accomplish, and was ALWAYS looking out for our best interest. I wouldn't recommend anyone else.
–Jeff Lambert
Business Development, nuOrder Tech
April 4, 2012
Tom Tice
President at Lakeview Consulting
It has been my good fortune to have Valerie represent my Company and myself on several important occasions. Her research and attention to details are impeccable, as is her tenacity in providing the best outcomes for my Company. As a businessman I appreciated her straight forward, yet professional approach in keeping me informed on complex legal issues while always moving forward in an expeditious, yet prudent manner.
I would highly recommend the legal services of Valerie Kramer to anyone seeking highly motivated and competent representation.
–Thomas Tice
President at Lakeview Consulting
April 11, 2013
Steve Zegler
Individual, Professional
I used Valerie as my attorney many times and have always found great results in the product that she produces for me. She is an expert and always on time.
I found her to be of high integrity and quite personable.
–Steve Zegler
April 12, 2013
Bill Campbell III, CFA
Investment Analyst, Teacher, Magician
Many people will recommend Val as an excellent civil attorney. She knows her stuff, she's thorough, and her integrity is beyond reproach. Her motto is, "Call Val first": she would much rather prevent a legal problem ex ante than clean up a problem ex post, and she has the skill and foresight to be able to anticipate virtually any problem and prevent it: a rare ability.
All of these are good reasons to recommend Val, but they're not the reasons that I recommend Val. Many attorneys possess some of these qualities, and a few possess all of these qualities. Val possesses all of them, but adds to that mix a quality that is incredibly rare in attorneys: value. Unlike many attorneys – competent or not – Val will not advocate a one-hundred-dollar solution to a ten-dollar problem (though these days, it's more like a one-thousand-dollar solution to a one-hundred-dollar problem). If she sees that her involvement will be uneconomical to her client, she says so. It's just one example of how Val puts the interests of her clients first, a rare feat these days.
It's been a pleasure to work with Val in the past, and I look forward to working with her again in the future.
–Bill Campbell III, CFA
Investment Analyst, Teacher, Magician
August 21, 2009
Gary Capolino
Owner, The Part-Time CFO, Inc.
I had the pleasure to work with Ms. Kramer as a volunteer with Inventors' Forum, and Non-Profit Inventors Club in Orange County, CA.
While the task in front of us wasn't significant, she always demonstrated the highest level of professionalism, and I learned about a few very successful representations for some very good friends of mine.
Additionally, Ms. Kramer was always very active in lending unsolicited advice to help me further my own practice, and for those "casual" suggestions, I am forever grateful.
–Gary Capolino
Owner, The Part-Time CFO, Inc.
August 19, 2009, Gary was with another company when working with Valerie.
Kathryn Fields
Owner, Law Offices of Kathryn V. Fields
I've known Valerie for over 25 years. She is one of the most goal-oriented, success-focused attorneys I have ever had the good fortune of working with. She achieves success through hard work, attention to detail, and thorough command of procedural and substantive knowledge of her practice areas. I've recommended Valerie to my own clients (here in Washington) who have also needed legal representation in the Orange County or San Diego communities. Based on the feedback I've gotten, I would not hesitate do so in the future should the need arise again.
–Kathryn Fields
Owner, Law Offices of Kathryn V. Fields
August 9, 2009, Kathryn was with another company when working with Valerie.
Rebecca Kaminsky
Assistant Professor of English at Irvine Valley College
I have been lucky to know Valerie for most of my life. Over the years she has always provided me with practical and thoughtful advice. Valerie is a strong advocate for her clients, is the utmost professional, and always strives to provide honest and insightful answers and solutions. She works hard to provide top-notch legal advice to all who use her services. It is my pleasure to recommend and refer Valerie Kramer.
–Rebecca Kaminskyless
Assistant Professor of English at Irvine Valley College
August 6, 2009
Leave Valerie L. Kramer a REVIEW
Leave Valerie L. Kramer a REVIEW of your own… Leave a Review

---
★— San Diego Real Estate Attorneys —★
About: Warren S. Fujimoto
Warren S. Fujimoto – has been licensed to practice in the State of California since 1997. His primary areas of practice are real property and title insurance litigation. He also has significant experience in insurance coverage, insurance bad faith litigation, appeals, class actions, consumer warranty defense, corporate counseling, intellectual property and premises liability.
Mr. Fujimoto recently authored the winning briefs in Bank of America v. Superior Court (2013) 2013 WL 151153, which holds that a tripartite relationship exists when a title insurer retains counsel to prosecute an action on behalf of its insured.
Practice Areas:
Litigation and transactional matters in the areas of Real Estate such as Quiet Title; Easements; Tree, Fence and Boundary Disputes; Escrow and Earnest Money Disputes; Construction Disputes; Title Insurance Claims & Defense; and other Real Estate matters including, but not limited to:
San Diego Real Estate Lawyer Jeffrey L. Crafts' Clients Speak:
CLICK HERE to read Our Client Reviews
Name
No Lawsuits Are Fun
No lawsuits are fun but proper council is important –
I got pulled into a lawsuit but thankfully the title insurance supplied me with a great attorney that could see the big picture when other attorneys appeared to be just interested in billing more hours. Jeff Craft is level headed, listens and give sounds advise. If I had to go down this road again he would be my choice. I would also recommend him to anyone that needed a attorney that could go up against any level of council and still be able to talk with you in a way that you feel comfortable with your choice and understand your options.
–Katherine C.
Name
To Fight a Legal Battle is not Pleasant
To fight a legal battle is never easy, nor pleasant –
but Jeff and his staff made me feel I am in very good hands and well protected. I am an immigrant, and Jeff's excellent communication skills and patience made our language and cultural barriers no longer obstacles. His dedication and being available and accessible always impressed me. I know his firm is my devoted ally and will fight for my best interests.
–Ji-li J.
Name
Jeffrey Crafts if my First Choice for Commercial Litigation
I serve as general counsel to a nationwide luxury automobile dealership group. Whenever one of the California dealerships in the group requires litigation services I immediately retain Jeffrey Crafts to represent the interests of the dealership. The level of service is outstanding as are the results. As an example in a recent case that proceeded to trial in Orange County Superior Court, attorney Angelo DuPlantier secured a defense verdict in favor of the dealership. Because there was another defendant that did not obtain as favorable an outcome the case was appealed by the other parties counsel. Because of the creative negotiation skills of attorney DuPlantier the matter was resolved following the verdict and before appellate briefs were due for the dealership client. As a result it was not involved in the appeal process saving the client significant additional defense costs. This was accomplished –I might add– without the client paying any settlement sums to the plaintiff or other defendant in the case. This type of "outside the box" creative approach to matters is precisely why calling Jeffrey Crafts and Angelo DuPlantier is my first choice as outside litigation counsel whenever my clients are faced with commercial litigation matters. Whether a creative early resolution strategy is required or in the event a case has to be tried these experienced attorneys have repeatedly demonstrated to me that is provides high quality service, creative lawyering and outstanding results all at very competitive rates.
–Stephen G.
General Counsel
Leave Attorney Warren S. Fujimoto, Angelo A. DuPlantier, or Jeffrey L. Crafts a REVIEW
Leave us a REVIEW of your own… Leave a Review

---
About: Angelo A. DuPlantier
Angelo A. DuPlantier – since graduating from the University of the Pacific, McGeorge School of Law in 1992, is an experienced and skilled trial lawyer — a formidable litigator. Mr. DuPlantier has extensive experience in the area of General Casualty litigation and specializes in Commercial and litigations matters.
Mr. DuPlantier an Southern California native and a graduate of the University of California, Irvine in 1988. After a brief stint in Sacramento to attend law school, Mr. DuPlantier returned to Southern California in order to practice. Since 1998, Mr. DuPlantier has based his practice in the Orange County area, but handles legal matters in State and Federal Courts from San Diego to Orange County.
---
About: Jeffrey L. Crafts (of Counsel)
Jeffrey L. Crafts – "I've been practicing law for 37-years> I am a seasoned boardroom negotiator and tenacious courtroom litigator. As a member of the American Board of Trial Advocates I have a reputation for getting my clients the results they expect. Predictions and speculation are not very useful unless you deliver."
In the past Jeffrey L. Crafts, handled major Construction Defect law matters, served as the Managing Partner in a former firm for 15 years. Served 7 years on the Board of the Orange Catholic Foundation for the Diocese of Orange, CA. the last 3 years of which served as a member of that Foundation's Executive Committee. Moreover, Valerie has represented on a pro bono basis, members of La Cursillo Movement and various programs for kids requiring special education.
I have one primary purpose in mind: to get our clients the intended result.
Experience:
Real Estate Attorney – Crafts Law Firm, LLC(30+ years)
Irvine, California
Education:
Loyola Marymount University – Los Angeles (B.A., 1974, cum laude)
Loyola Law School – Los Angeles (J.D., 1977)
Admitted to Practice, Court Admissions & Jurisdictions:
California State Bar, 1978
United States Federal Court (All Districts in California);
United States Federal Court (Nebraska)
All Courts of the State of California
Organizations:
American Board of Trial Advocates (ABOTA)- Orange County, CA chapter
American Bar Association; Association of Southern California Defense Counsel
American Trial Lawyers Association
Publications and Lectures:
Multiple industry presentations on defense of Bad Faith claims
CEB lecturer for many years on topics ranging from discovery procedures to trial advocacy
Past lecturer to the Orange County Claims Adjuster Forum in 2000
Presenter at the Combined Claims Conference 2002 on developments in California Insurance Regulations
Presenter at the 2006 Injury Sciences sponsored conference of article submitted for publication on use of EDR technology in litigated matters
Lecturer to the 2007 Southern Claims Bureau in Destin, FL on developments in EDR technology and use in litigation
Presenter at the Lecturer to the National Insurance Crime Bureau on the use of factoring in personal injury fraud
Lecturer to the 2010 Southern California Fraud Investigators Conference on factoring in personal injury claims
Notable Accomplishments:
Achieved and maintained a Martindale-Hubbell attorney rating of AV® for over 20 years
Listed as an "Honored Professional" in the National Register's WHO'S WHO of Executives and Professionals
2004-2011 Board member of the Orange Catholic Foundation and serving on the Foundation's Executive Committee 2008-2011
---
Putting Our Clients First
We are seasoned Business and Real Estate lawyers providing affordable, competent legal services and expert legal counsel to individuals and businesses from San Diego to Orange County.
Here is how we put clients first:
1. Clients First
. There is no coincidence that clients are our first priority.  As part of our client first approach we are always available either by telephone or email in the event of an emergency.  Unlike most law firms, we realize that most people work between 9 a.m. and 5 p.m. so we make ourselves available in the early mornings, evenings, and even on the weekends when necessary. Many firms believe they exist solely to make money — our belief is that we are successful because we really, proactively, strive to serve our clients.  Every decision our office makes is made from the standpoint of what is best for the client.  In the end, well-served clients lead to a strong, positive, and profitable
law practice
.
2. Embracing Technology. In the 21st century technology is a must.  Employing cutting-edge case management software, remote document management tools, online research, and a paperless file management system we are able to keep our clients informed around the clock while keeping costs to a minimum and productivity at a maximum.  Technology is also important to our commitment to the environment; we are proud to be a paper LESS office.  Our increased productivity and decreased costs mean significant costs savings to you, the client — again, this is all part our office's client first approach.
3. Flexible Fees. There is no one size fits all answer in the law so why should a lawyer impose one size fits all billing?  We bring our client first approach to our billing practices as well.  We will work with our client to determine what is fair and what the appropriate fit is on a case-by-case basis. Moreover, where possible, we offer flat fee packages in areas like entity formation and other more 'transactional' law.
4. Flexible Payments. For some clients, the billable hour is the right approach, for others a flat fee-billing is the right fit. We accept credit cards. We will consider a contingency fee basis for some litigation and commercial collections or judgment enforcement cases. Finally, payment plans are also an option for some as well. Bottom line: we approach your fees the same way we approach the right legal strategy: based on the facts in your case.
Call To Schedule A FREE Consultation
Call us at (619) 259-5030 and we will attempt get one of our business or real estate attorneys on the phone with you ASAP. If you are at work or unable to talk right now, please drop us a note using the quick contact form on the bottom of this webpage. We offer a FREE phone consultation to see if we are a good fit for one another. Call us Monday to Saturday.
Our expended phone hours span 8 AM to 8 PM 6-days a week at (619) 259-5030